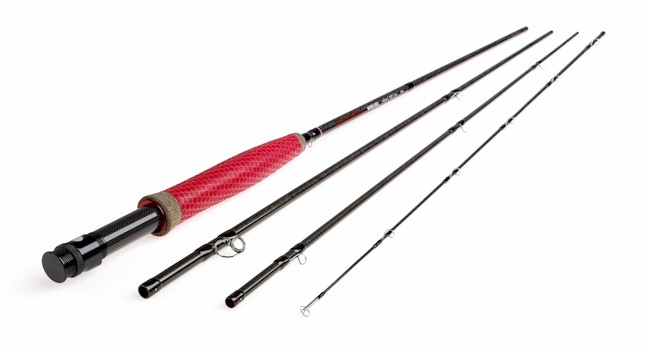 Redington's Vapen
Collection
Redington's introduction of the Vapen Collection, gives the fly fishing industry a modern twist
on technologies. The Vapen rods feature a new proprietary graphite construction called XWrap.
This construction method involves wrapping one layer of super-high density carbon
ribbon inside the blank, and another counter-wrapped on the exterior surface. This radical
departure from traditional graphite construction allows us to build a rod with maximum
vibration dampening properties, along with a blank that is both stronger and lighter at the
same time. Better yet X-Wrap provides surprising power with little effort. You don't cast this
rod you fire it. As soon as you put this rod in your hands you can see and feel the difference XWrap
provides.
For the ultimate experience the Vapen Red features two new to market technologies,
PowerGrip in conjunction with X-Wrap graphite. PowerGrip brings the critical point where an
angler connects with fly rod into the 21st Century. Created in collaboration with renowned golfclub
grip company, Winn Grips, PowerGrip amplifies casting power. The advanced polymer
won't slip when wet, feels soft in the hand and reduces fatigue. It also cleans easily, and
doesn't chip. Plus it looks sweet. In short, it's everything traditional cork isn't. Vapen Rod:
$299.95; Vapen Red Rod: $349.99.