Dan Blanton is well know as a pioneer in the area of saltwater fly fishing and saltwater fly tying. His saltwater fly patterns are famous world-wide, many of which date back more than 30 years, but are still top producers today, listed in numerous fly pattern books and catalogs. Umpqua Feather Merchants distributes many of Dan's patterns.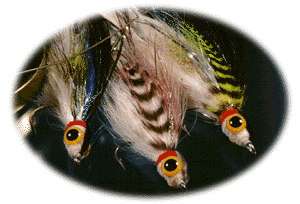 Mounted and framed as artistic designer/collector plates, Dan's flies have sold at fund raising auctions for amounts ranging from $450.00 to more than a $1,000.00, and are in great demand. Dan receives many requests from individuals for his flies, who intend to have them mounted as both personal and fund-raiser collector plates. Because of these frequent requests, Dan has decided to offer his "Blanton's Originals" to the public for a very reasonable fee. Each fly will be tied by Dan, and will include a signed business card and a photo of Dan holding a fish taken on the fly.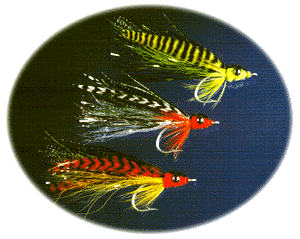 Pricing For Blanton Originals:
Blanton's Sar-Mul-Mac - $50.00 ea.
Blanton's Sea-Arrow Squid $50.00 ea.
Blanton's Punches - $35.00 ea.
Blanton's Whistlers - $45.00 ea.
Blanton's Bay-Delta Eelet - $45.00 ea.


For more information contact Dan by e-mail