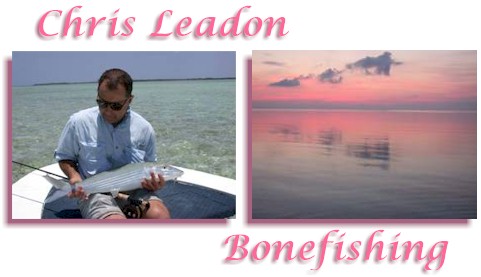 Mangrove Cay – Andros, Bahamas
Come and fish the famous waters of Andros where double digit fish are abundant and will readily eat your flies. I fish out of Mangrove Cay on the middle bight which has its own airport and is serviced twice daily with flights from Nassau which is only a short 20 minute flight away.
Lodging is provided in a nearby hotel, which caters to divers and fishermen and anglers are picked up from the beach in front of the hotel. Wading the beach early in the morning can be productive as well as breathtakingly beautiful.
I am a FFF certified casting instructor and have won the Bahamas bonefish guides competition. If your casting needs a tune up – no problem!
Fishing is mostly done from a skiff with a new 60 HP e-tec engine although wading is also possible for those that like to wade, times are flexible, early till late or anything in between.
The Middle Bight has many channels that enable fishing even if the weather is difficult and prevents traveling to the west side to  "THE LAND OF THE GIANTS."
I can be reached at
Tel 242-369-0186
E-mail:
relax@seascapeinn.com