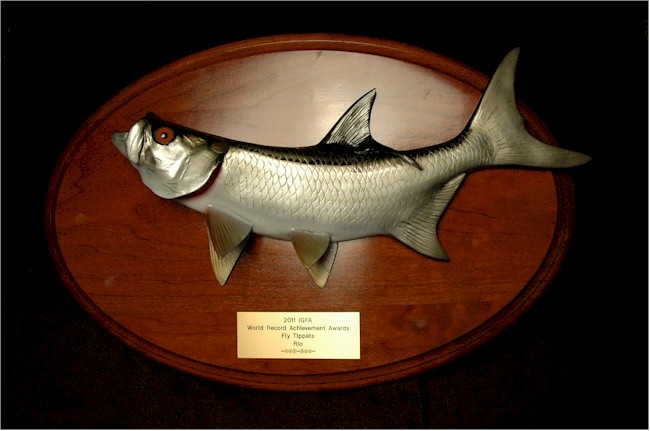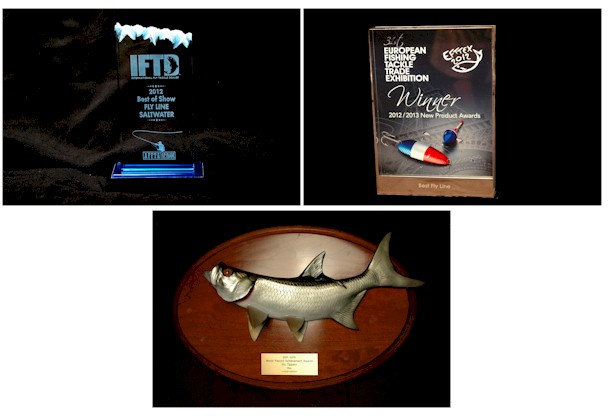 September 2012
(Idaho Falls, Idaho) – RIO Products, manufacturer of fly lines, leaders and tippet material, won three prestigious awards during 2012: the International Game Fish Association (IGFA) award for most world records in the fly tippet category in 2011, the European Fishing Tackle Trade Exhibition (EFTTEX) "Best New Fly Line for 2013" award and the International Fly Tackle Dealer (IFTD) "2013 Best New Saltwater Fly Line" award.In addition to these honors, RIO was also named the "Top Fly Line Brand" and "Top Leader and Tippet Brand" in an industry survey conducted by AFTTA – a survey that polled fly shops as to which was their best-selling brand within that product category. Finally an online survey performed by Southwick to almost 30,000 participants, again resulted in RIO being the "Top Leader Brand"."Winning such significant awards in the fly fishing space justifies our dedication and hard work," comments Simon Gawesworth, RIO's marketing manager. "Our goal is to help anglers catch more fish and make it easier to make the cast; and the time we spend on the water developing new tapers and technologies has been borne out by these awards. Needless to say, our entire team is thrilled with the awards."
The IGFA award marks the third time RIO has won in the fly tippet category; allowing 51 anglers to garner world records for their catches. In 2009, 61 world records were accepted by the IGFA using RIO tippet, and in 2007, 37 world records were bested using RIO tippet. The award was given at the annual IGFA World Record Achievement Award Banquet held in April of 2012 at the IGFA Fishing Hall of Fame & Museum.
The new In-Touch Sinking Lake lines using ConnectCore technology won the EFTTEX award in June, and the soon to be released Bonefish Quickshooter line won the IFTD award last week in Reno, Nevada. Simon Gawesworth was on hand at both of these trade shows to accept the awards for RIO. Both of these lines will be available at retail outlets from the beginning of September for a price of $79.95.
About RIO Products:
RIO is a pioneer in developing fly lines, leaders and tippet material to enhance fly fishing experiences across the globe. Offering premium fly lines for both freshwater and saltwater fishing applications, RIO consistently utilizes field experience and scientific testing to create the best products on the market for anglers. Founded 20 years ago in the mountains of Idaho, RIO continues to develop innovative products, design revolutionary tapers and refine performance-driven fly line technologies. For more information about RIO Products, please visit www.rioproducts.com.