FOR IMMEDIATE RELEASE
Press Contact:
Bill Eyre
(802) 362-8687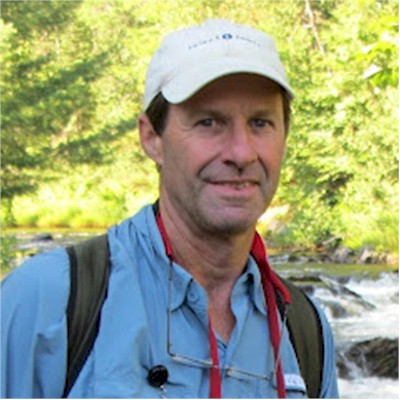 New Orvis President Bill McLaughlin
 Orvis Names New Company President
Sunderland, VT, June 4, 2015  –  Perk Perkins, CEO of The Orvis Company Inc., today announced the selection of  William R. McLaughlin as the outdoor retailer's new president, to succeed Raymond G. McCready who will retire later this year.  A former PepsiCo executive and CEO of Select Comfort Corporation of Minneapolis, McLaughlin will assume the post July 27.
"Bill is a proven leader with a passion for brand-building and customer-centric retail experiences," Perkins said. "He fits our company culture like a glove. Bill's leadership style, personal connection to the outdoors, and commitment to innovation and customer service all beautifully align to our company's purpose, personality and guiding beliefs."
A graduate of Dartmouth's Tuck Business School, McLaughlin's early career included leadership roles with the marquee marketing companies, Pillsbury and PepsiCo.  At Pepsi, he managed several of their international businesses and rose to become President of Frito Lay Europe, Middle East & Africa.  From 2000 to 2012, McLaughlin was President & CEO of the specialty retailer, Select Comfort Corporation, which he grew from $250mm to $800mm in sales. He led the development of the Sleep Number brand, an innovative standout in a highly competitive product category. While he built Sleep Number into a true multi-channel business, most of the company's sales were made in their 400+ retail stores. His retailing credentials were attractive to Orvis, which has grown its brick-and-mortar base to more than 70 stores in the U.S., and 20 more in the UK.
Orvis was also attracted to McLaughlin's personal passion for fly fishing and wing shooting, and his understanding of the sports' unique role in the success of the Orvis brand.
"Bill is an avid fly fisher and his fly-fishing journey, a fresh and relatively recent one, has been instructive," Perkins said. "His personal journey from new angler to accomplished fly fisher fostered an authentic and valuable perspective into the organics of how customers buy fly fishing gear and learn where to use it. His passion for the sport has taken him to many cool places in the US and throughout the world. Just as he applied his business acumen to a dramatically different field when he moved from PepsiCo to Select Comfort, we know Bill can drive similar results for Orvis with his penchant for strategy and his sensitivity to the nuances of what makes the Orvis brand unique."
Orvis has transformed its brand in recent years to make fly fishing more accessible, while continuing to drive its innovative leadership in the industry. Its free Fly-Fishing 101 classes held at its stores throughout the US have brought more than 50,000 new anglers into the sport in the past 5 years, while its commitment of 5% of pre-tax profits to protecting nature, preserving fish habitat and improving access for anglers has dramatically expanded the natural resource. The company's Vermont-made Helios 2 and Recon fly rods have received multiple accolades as the industry's finest fly rods and the 2013 acquisition of Scientific Anglers fortified Orvis' position as the leader in fly fishing. Its 275 endorsed lodges, outfitters and guides and 400 independent dealers provide critical touch points for customers within the industry to help propel the brand.  Additionally, significant re-branding and product development in its Men's and Women's apparel lines have amplified the Orvis mission to inspire its customers to connect to the adventure and wonder of the outdoors.
"I am very fortunate to have the opportunity to work with the iconic Orvis brand and to join a team so passionate about customer experience, product quality and innovative leadership," McLaughlin said.  "I've always loved the outdoors and more recently fly-fishing and wing-shooting which makes this a dream position. The company has benefited from generations of great leadership and I'll do my best to build upon its mission-driven success. This is an important and exciting time in Orvis' development and I look forward to working with the Perkins family and the leadership team to achieve that potential and to help customers enjoy outdoor living, sporting and style for generations to come."
About The Orvis Company
Founded in 1856 and based in Manchester, VT, Orvis pioneered the mail order industry in the United States, and now operates a fully multi-channel business with 9 catalog titles; a comprehensive website, blog and digital experience; more than 90 retail stores in the U.S and the U.K.; and more than 400 independent dealers worldwide.  Orvis is the premier outfitter of outdoor adventures, offering the world's finest fly fishing & wing shooting gear, high-quality apparel for men and women, fine gifts and furnishings for the home, beds and accessories for dogs, and a wide array of travel experiences and sporting resources throughout the world.   A leading corporate steward for the environment, Orvis contributes 5% of its pre-tax profits to protect nature, support communities and advance canine health and well-being. Learn more at www.orvis.com.