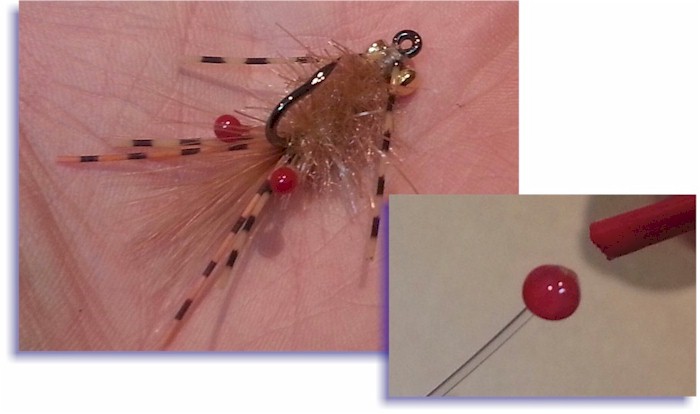 Making Mono Eyes for Crab and Shrimp Flies
 Tutorial and photos by Chris Beech
            1. I use 45-55lb Schneider ultra clear mono but you could use any clear medium stiff mono that you would use on a striped bass leader. Mason is a bit too stiff. Cut the mono into 3-4″ lengths.
2.Melt both the ends of the mono with a lighter or other flame device so it makes a little ball at each end.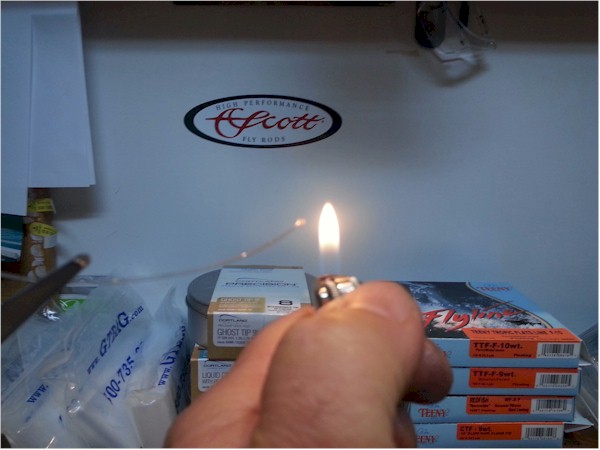 Mix 5-minute Devcon epoxy on a Post It note and then dip the mono balls in the epoxy with a circular motion.  This will provide good coverage. You can adjust the thickness of the eye by the depth of epoxy that you swirl it in.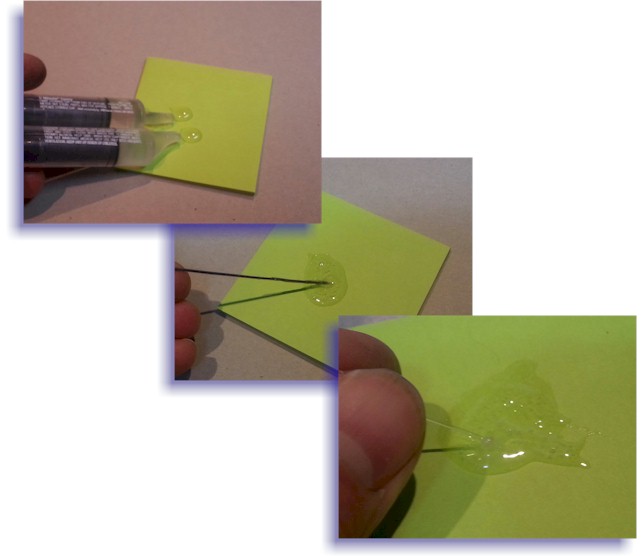 Remove the mono and place in a rotating device until dry.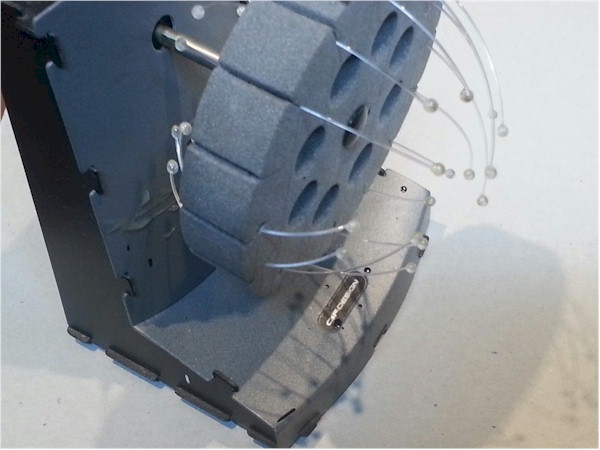 Dip the eyes in finger nail color of choice.  I have been using Sally Hanson's nail polish in red, green, black or nude – kind of a tan color.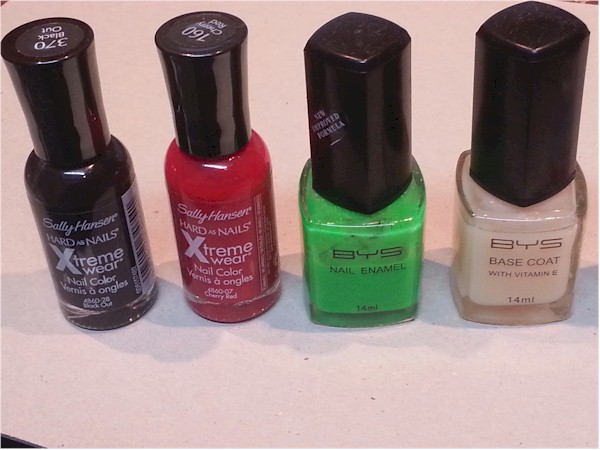 When that's dry I give the eyes a coat with clear Hard As Nails polish.
This results in a nice tear drop shape.
 It's a process, so I make 100 pairs or so at a time and have made up a drying rack out of some strips of foam with notches cut into one edge.