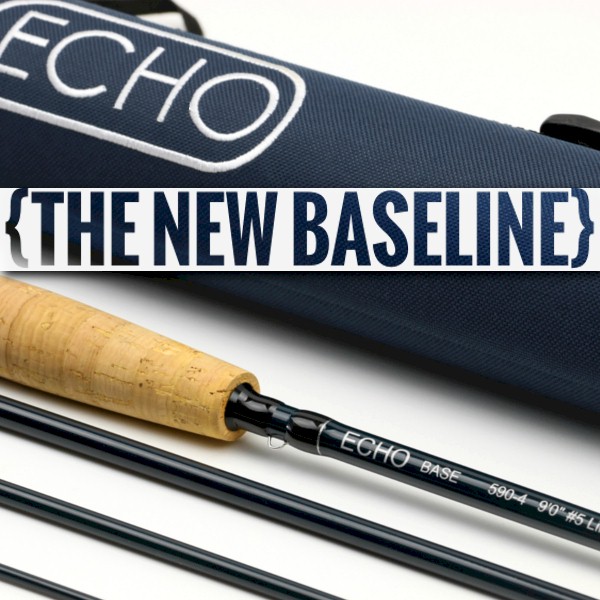 At Echo, we look for innovative ways to deliver quality, performance, and value. At its core, Tim's design philosophy revolves around the basic premise that you shouldn't have to sell plasma to afford an awesome fly rod. Improved access to cost-effective, high-quality materials and recent advances in rod building technology give us the opportunity to challenge the notion that the more a rod costs, the better it casts.
The challenge: craft a budget friendly, cosmetically impressive, rock-solid fishing tool.
Any guide, instructor, or shop employee will tell you that a budding angler's relationship with their first fly rod is not only special, but crucial to future development. Action, power, and overall "feel" can either contribute or detract from the level of enjoyment and productivity new anglers experience on the water. What they need is the right tool, at the right time, for the right amount of dough.
We didn't invent the value-priced fly rod, we reinvented it. Introducing the new ECHO BASE.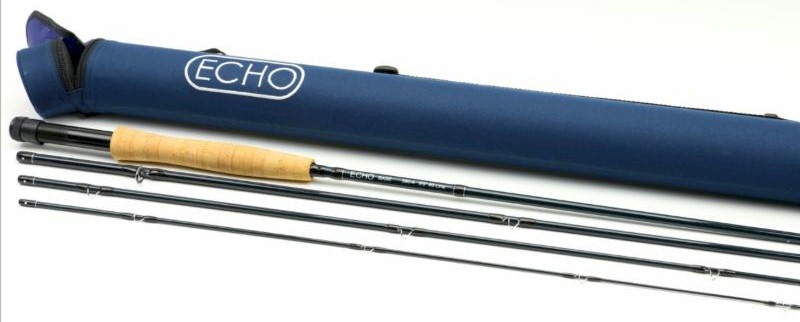 The Echo Base was built with these anglers in mind. Mid-modulus graphite construction produces a medium-fast action with modest power, a combination that performs best over the widest range of casting styles and fishing situations. The blank and components are designed with durability in mind. That, coupled with handsome aesthetics, encourage years of adoration. Accidents happen, so all BASE rods share the same lifetime warranty as all ECHO rods. This series offers the best quality, value, and performance in the industry, and sets the new BASEline for what should be expected from an introductory level fly rod.
The Echo Base is available in weights 4, 5, 6, and 8, and range in length from 8-9 feet. All rods feature low maintenance components and reel seat for durability on the water, and a Cordura wrapped rod tube and sock offer protection when you're not. Translucent blue gloss blank and silver accent wraps keep it classy, and alignment dots on each section make rigging a breeze. 4-6 weight models: $89.99 (MSRP). 8 weight model: $99.99 (MSRP)