BVK Series
A finely tuned instrument – lightweight and highly responsive.
That's what experts are saying about our new BVK series of fly rods. Engineered to the highest performance standards, the BVK utilizes new materials that dramatically reduce weight while creating an aggressive blend of power and strength. The result is amazing performance and an incredible price.
BVK rods are fast action rods designed to excel in Presentation and Distance.  The rich translucent olive blanks are topped with matching braided carbon fiber reel seats, our exclusive Tactical Series Stripping Guides*, ultra lightweight chromium-impregnated stainless snake guides and flor grade grips that are comfortably contoured and uniquely contrasted.  Available in 3 – 10 weight.
"I've dedicated the past year to designing the BVK rods, they are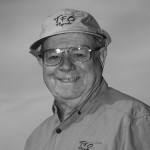 everything I hoped for. You can't beat the performance, and you sure can't beat the price."
-Lefty Kreh
"Working with Lefty on the design of the BVK Family of rods has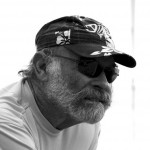 taught me all that I never knew about rod design. What has been such a treat for me is bound to become the same for BVK owners! Grab one and see how much trouble you can get into!"
-Flip Pallot
  * TFO's Tactical Series Guides are high performance guides designed to withstand the most rigorous fishing conditions while providing the ultimate in weight savings.  The guides feature super-hard chrome-anodized, stainless steel inserts pressed into a machined, hard-anodized, stainless steel frame for extreme durability in both fresh and saltwater.