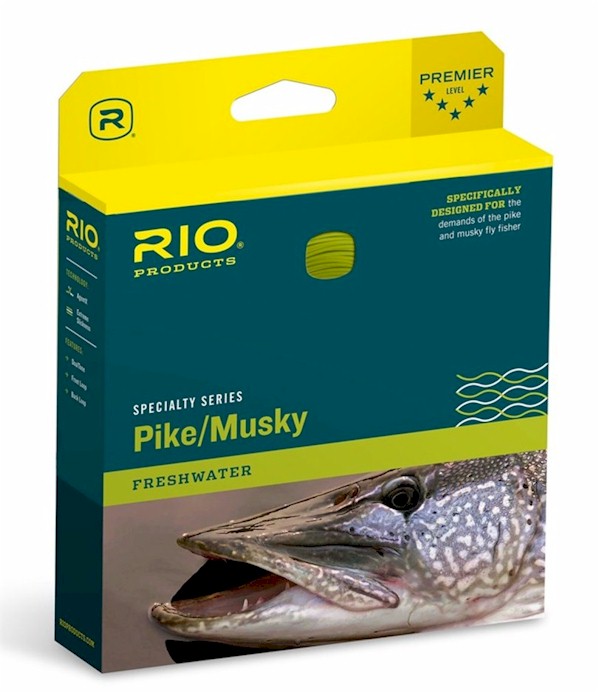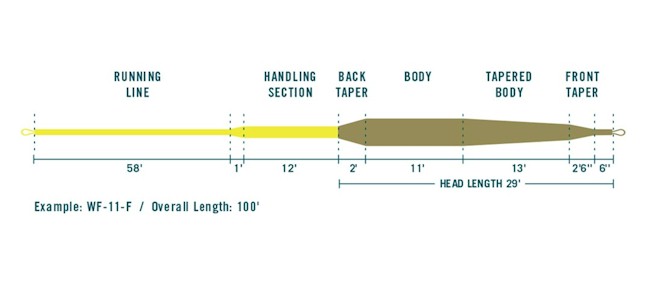 April 1, 2013 (Idaho Falls, Idaho) – RIO Products, manufacturer of fly lines, leaders and tippet material, announces the release of their new range of Pike/Musky lines and leaders.
The new Pike/Musky series incorporates two different line density options; a full floating line, and a line with floating running line and a 28-foot stealthy, clear-camo intermediate head (with a sink rate of 1.5-2 inches per second). The short, ultra-powerful head easily turns over the typical large flies and streamers used to target these fish, while the braided core ensures memory-free performance in cold-water conditions. The new lines are available in WF8 to WF11 s, and with a MSRP of $79.95.
To complement the new lines, RIO is also introducing a selection of Pike/Musky leaders with two different wire options. The leader features a 6.5-foot tapered, nylon leader that tapers down to 16 pounds, attached to a 1-foot section of wire, for a total of 7.5 feet. The wire options (from 15lbs to 45lbs) are either a tough, silver wire with a quick-change snap link or a flexible, easy-to-knot braided bronze wire. The Pike/Musky leaders retail for $7.95 each.
About RIO Products:
RIO is a pioneer in developing fly lines, leaders and tippet material to enhance fly fishing experiences across the globe. Offering premium fly lines for both freshwater and saltwater fishing applications, RIO consistently utilizes field experience and scientific testing to create the best products on the market for anglers. Founded 20 years ago in the mountains of Idaho, RIO continues to develop innovative products, design revolutionary tapers and refine performance-driven fly line technologies. For more information about RIO Products, please visit www.rioproducts.com. Connect with us on Facebook, Twitter, Google+ and Vimeo to get the latest RIO Products news.