Dear Traveling Angler: 
I hope this letter finds you all well and enjoying a healthy and successful 2012.  As the summer season heats up, I wanted to check in and update you guys on what's going on here at Global Rescue.  Recent evacuations include a security extraction from the violent tribal territories of South Sudan, and a medical evacuation of a stroke victim in France.
 In fishing related news, a few things of note: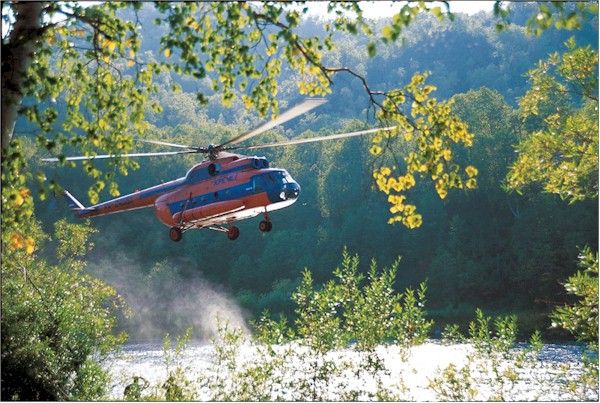 The Kamchatka Peninsula – The Knife's Edge of Fly Fishing
As many of you may have heard, Yakutia Air in concert with Vladivostok Air (a subsidiary of Aeroflot) has recently received authorization from Russian and American aviation authorities to operate flights between Anchorage, AK, and Petropavlovsk-Kamchatksy, this summer.  This new route affords safe and easy air access to the last frontier in wilderness fly fishing, the Kamchatka Peninsula.  Global Rescue is excited to be working with The Fly Shop to protect fly anglers heading to Kamchatka this summer. 
"We are thrilled to be working with Global Rescue to offer emergency evacuation services for our Kamchatka travelers this summer. Our Kamchatka fly fishing lodges, camps and floats are the razor edge of wilderness fly fishing. Walk that razor edge long enough and you are bound to get cut once in a while – sometimes literally. It's comforting to know that if something goes down in the bush of Kamchatka, Global Rescue is there to help.  Global Rescue provides unparalleled crisis response services, and helps mitigate the risks of traveling to a remote region like Kamchatka, Russia."
Pat Pendergast, Director of International Travel, The Fly Shop
Tight Lines,August Felixafelix@globalrescue.com