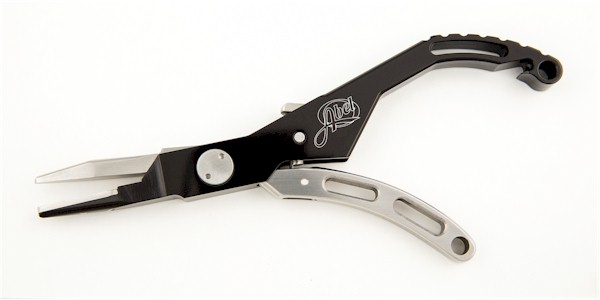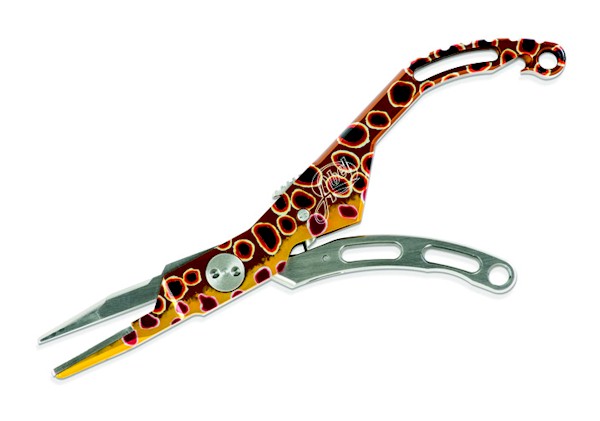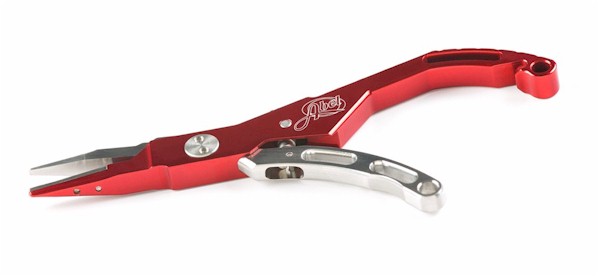 ABEL PUTS HEMOSTATS
INTO THE 21ST CENTURY
CAMARILLO,Calif.– The ubiquitous hemostat – a tool that hangs from almost every fly-fisher's vest and is frequently found on the bottoms of rivers – has been re-designed and re-invented by Abel in hybrid form.   
Unlike the standard hemostats that automatically locks the instant a fly-fisher closes The them, the new Abel Hybrid Hemostats feature a unique locking mechanism that only engages when the angler wants it to by incorporating a precision thumb lock on the top of the handle. 
Invented by a French surgeon in the late 1800s as a clamp to stop the flow of a patient's blood, the tools have changed little since the horse and buggy era. 
"Old fashioned 'classic' hemostats can then be anything but simple to unlock – especially with cold, wet fingers while holding a slippery fish. But with the Hybrid Hemostat, it's as easy as pulling a trigger to release the locking mechanism.  A quick squeeze of the ergonomically designed handles or sliding back the sleek thumb lock is all that's needed to unlock the jaws," said Abel president Don R. Swanson. 
Conventional hemostats were adopted as a fly-fishing tool in the post-World War II mid-1940s.  The idea of revising and reinventing them came to Abel about 2010.  Since then, they have worked at building a tool that does what a hemostat is supposed to do, plus be easy to disengage while releasing a fish under less than ideal working conditions.
The replaceable stainless steel jaws are designed for easy hook removal and pinching down even the tiniest of hook barbs.  They are guaranteed for life.
 Top handle machined from 6061-T6 aircraft aluminum
Bottom handle machined from 17-4 ph stainless steel
Locking mechanism: 316 I stainless steel
Fully replaceable 17-4 ph stainless steel jaws
Weight: 1.2 ounces
Length: 5.600-inches
Ergonomic grip fits any hand
Innovative locking mechanism makes for easier hook removal
Integrated loop-tightener on handle
Available in any custom finish
Lifetime warranty
Made inUSA
  Abel Hybrid Hemostats are priced at $125 in black, $150 in solid colors, or $200 in any of their hand painted fish graphic finishes,