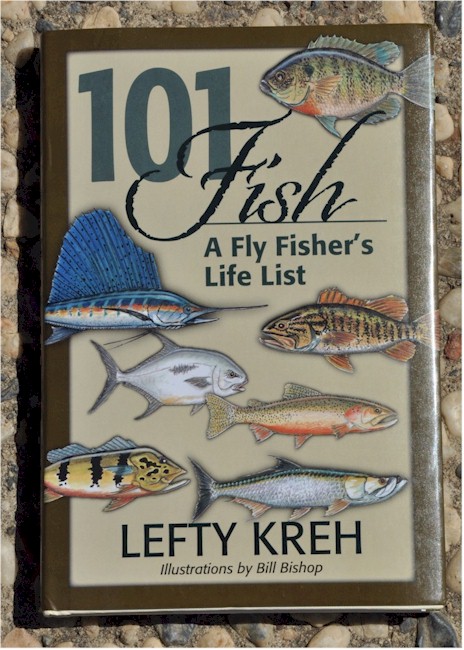 101 Fish – A Fly Fisher's Life List
By Lefty Kreh
Illustrated by Bill Bishop
I received my inscribed copy of Lefty's new book, 101 fish, a Fly Fisher's Life List, illustrated (wonderfully) by Bill Bishop.
This is not a how to or where to (although he does tell us where and when he caught them), it's an anecdotal recollection of 101 special moments and special fish Lefty has caught on fly over his long and illustrious career. I've read the first ten in the lot and they are just wonderful stories filled with humor, surprises and sometimes awe. I had a smile on my face reading each episode. It won't take me long to reach 101.
Every story/species is illustrated wonderfully by artist/writer, Bill Bishop. Anyone who has won one of his fish prints at Striperfest (donated by Bill) knows the quality of his work.
As I said, this is a fun read and you will marvel at at the incredible list of species Lefty has taken on fly over the decades. I do suspect though, that these were only his favorites and that the actual list is profoundly longer.
He starts with tarpon, one of his favorites species and mine too; but there are episodes with suckers and carp too…
The book is published by Stackpole Books and edited by Jay Nichols; and is available now – I highly recommend you pick up a copy.
Dan